Spinal Decompression
If you are suffering from lower back and neck pain, sciatica pain, or bulging discs, gentle spinal decompression may be the answer for you.

Massage Therapy
Taking the time for massage therapy can be a useful tool that can help you continue performing at your very best.
Functional Medicine
Active Family Wellness Center can offer a wide range of treatment options to get you back to being active again.
Pregnancy Chiropractic
We like to say that we emphasize the importance of the Three Ps for our pregnant patients: power, passage and passenger.
Functional Fitness
With functional fitness, you can get stronger, improve your performance or reach a goal such as weight gain or weight loss.
Rehabilitation
When you have rehabilitation through our office, it will be designed to support your precise needs.

Chiropractor Arlington TX
Welcome to Active Family Wellness Center in Arlington TX. Chiropractic care is one of the most important aspects of healthcare in order to achieve optimal health. This article is designed to showcase how your Arlington TX chiropractor can provide beneficial care for both you and your loved ones.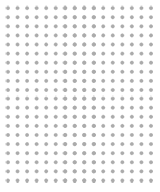 Active Family Wellness Center
After an adjustment, most people feel "lighter" or relieved. Some patients that began care with no complaints say that they didn't realize that they could feel better. Active Family Wellness Center provides a different kind of care. We use the most analytical technique that looks at the structure of your entire body. We also work with the soft tissue and use active therapies to treat every aspect of the body.
How Can Chiropractic Care in Arlington TX Help You?
Most people are under the impression that chiropractic care is only for back pain. This is a common misconception as issues such as carpal tunnel, work injuries, auto injuries, and many others can be treated through a chiropractic-based approach.
The History of Chiropractic Care
Daniel David Palmer developed the methods of the modern-day chiropractic field. The first ever chiropractic patient was a janitor who was partially deaf. Palmer completed a simple spinal adjustment and the janitor claimed his hearing was improved due to the treatment.
Palmer went on to open the first school for chiropractic within the next two years. Since 1895, chiropractic care has become one of the most effective non-invasive treatment options for patients living with a wide variety of issues. Spinal adjustments have been used to help people of all ages overcome the discomfort in their lives and allow them to get back to doing the activities they enjoy.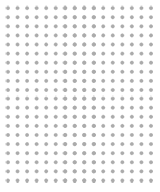 Meet Our Team
Are you tired of feeling the way you're feeling? At Active Family Wellness Center our team is ready to meet with you to discuss your needs. We will help to design a program that is right for you. We look forward to meeting you.
Services offered at Active Family Wellness Center include Chiropractic Care, Auto Accident Injury, Massage Therapy, Medical Services, Weight Loss, Pain Management, Neuropathy, Migraines and Headaches, Physiotherapy & Rehab, and Spinal Decompression.

Begin Your Journey to Health in 3 Easy Steps